Salmon Fishing Alaska
Salmon is one of the most prized fish for eating and fishing in the United States, but in Alaska it's an entirely different level. With massive king salmon and several other varieties of salmon available for fishing at Tanaku Lodge, you can be sure that you'll have the most incredible salmon fishing trip possible with us!
Located right on the water in Elfin Cove, Alaska, Tanaku Lodge is the premier sport fishing destination for salmon, halibut and rockfish in Alaska! Our beautiful wood lodge, expert fishing captains, incredible staff and delicious four-star breakfast and dinner options make every trip to Tanaku the adventure of a lifetime.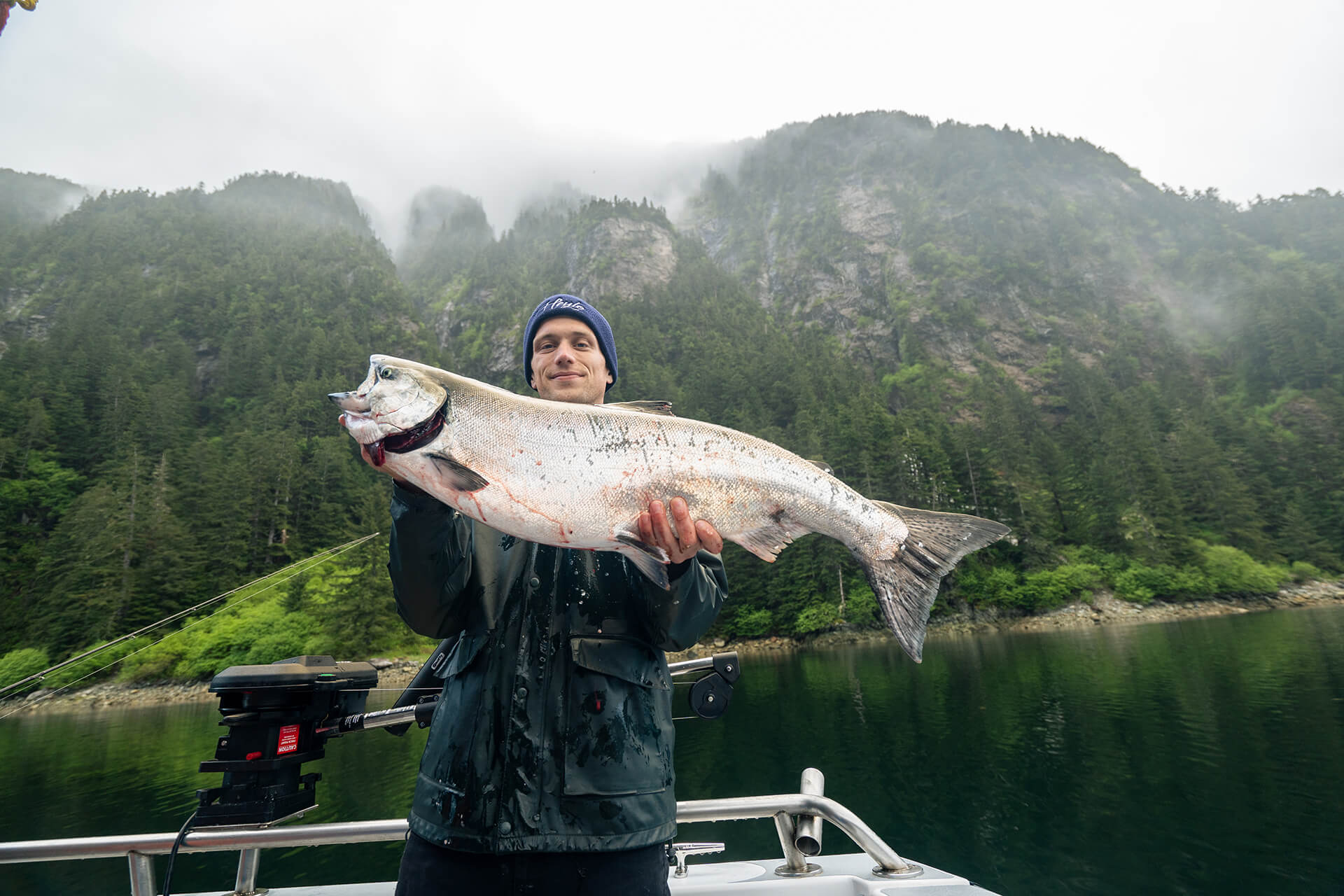 King Salmon Fishing Alaska
The most prized species of salmon for most fishers who travel to Alaska is the King salmon, also known as Chinook salmon. While they can be caught any time of the year, early May through June is the peak for king salmon fishing. Current regulations for Alaska fishing require that a King Salmon stamp be purchased on the Alaska Department of Fish & Game website, but it is well worth the investment for the experience of catching an incredibly fast King and getting to take home amazing salmon fillets for yourself.
There are also several other kinds of salmon available for catching throughout the year in Elfin Cove, including Coho salmon and chum salmon in the oceans and bays, and pink salmon in the nearby rivers. All of them are tasty for eating, and put up an excellent fight that will challenge even the most seasoned fishers. If you're a Coho lover or hoping to smoke chum salmon once you get home, we'll take you to the perfect spots for what you're looking for and get you some incredible fish!
Alaska Salmon Fishing Trips
While the appeal of traveling to Tanaku Lodge is always the fishing, we believe that the memories made during our trips are invaluable for every visitor. There's nothing like going fishing with people you love and then relaxing in our lodge and swapping stories, and making new friends along the way.
If you're interested in scheduling your salmon fishing adventure, call us today! We'd love to have you join us and find out what Tanaku Lodge is like for yourself. Scroll through the below photos as well if you're curious to see examples of some of our great catches of each species of salmon.
Chinook Salmon (King)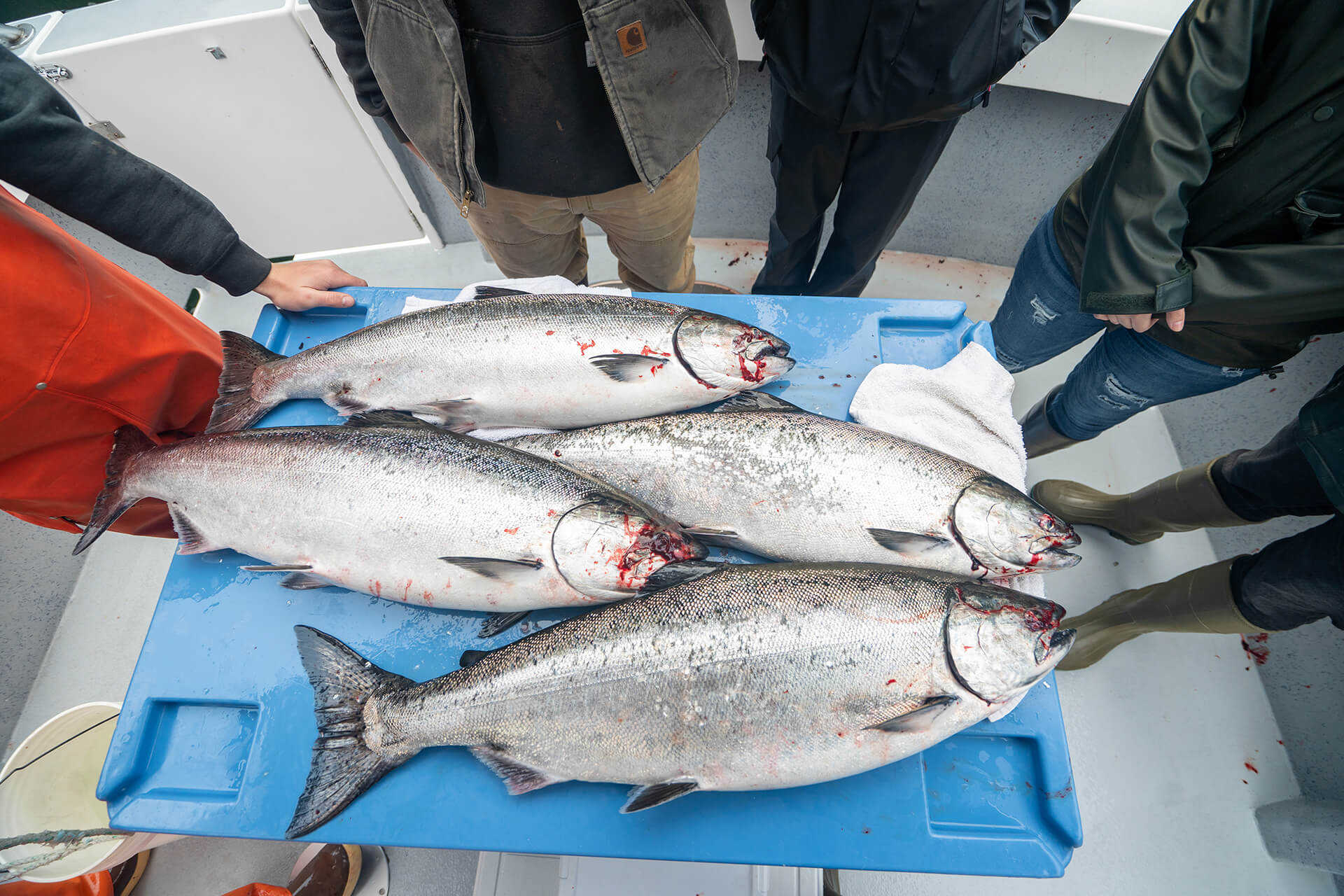 Coho Salmon (Silver)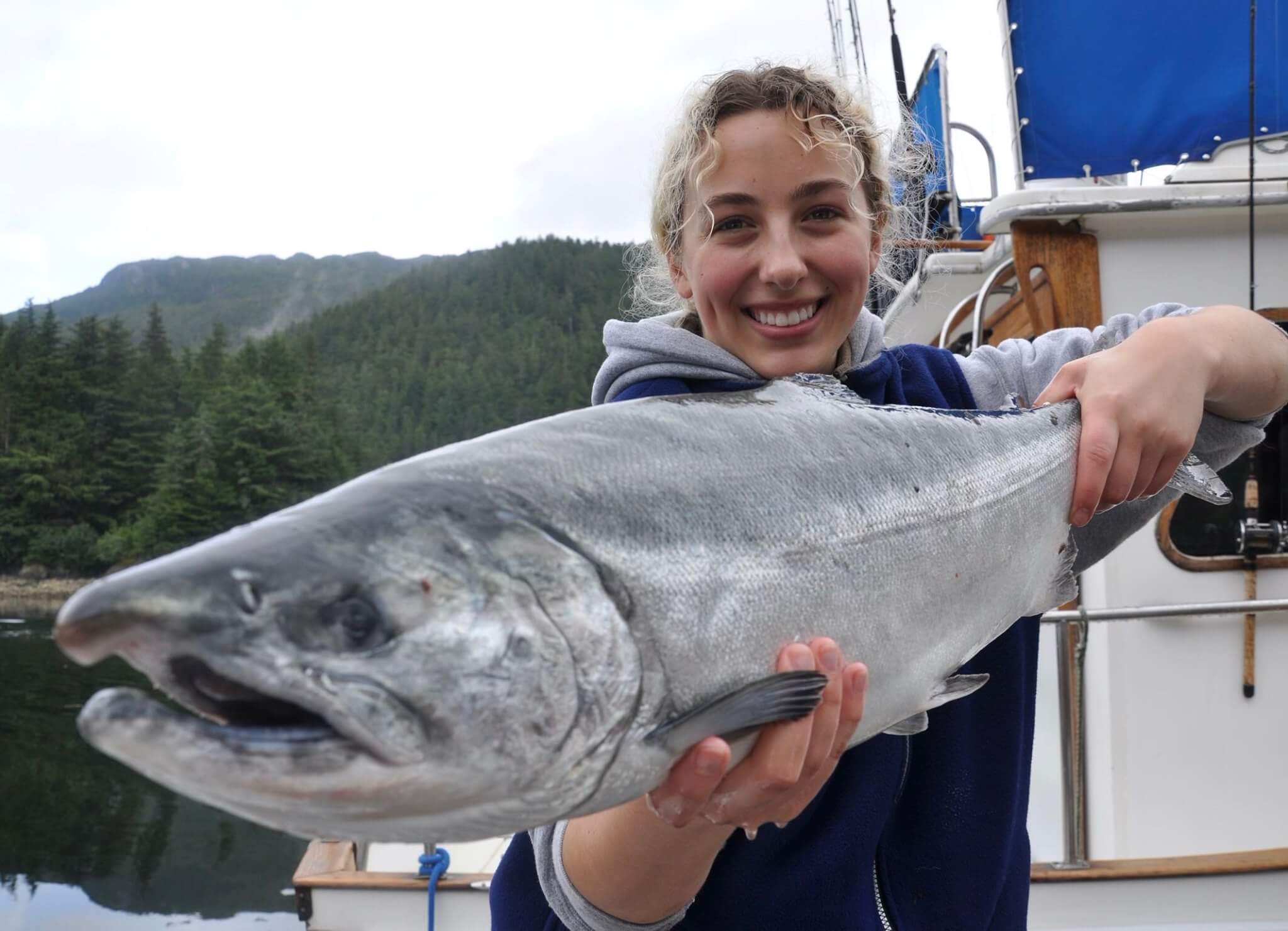 Chum Salmon (dog)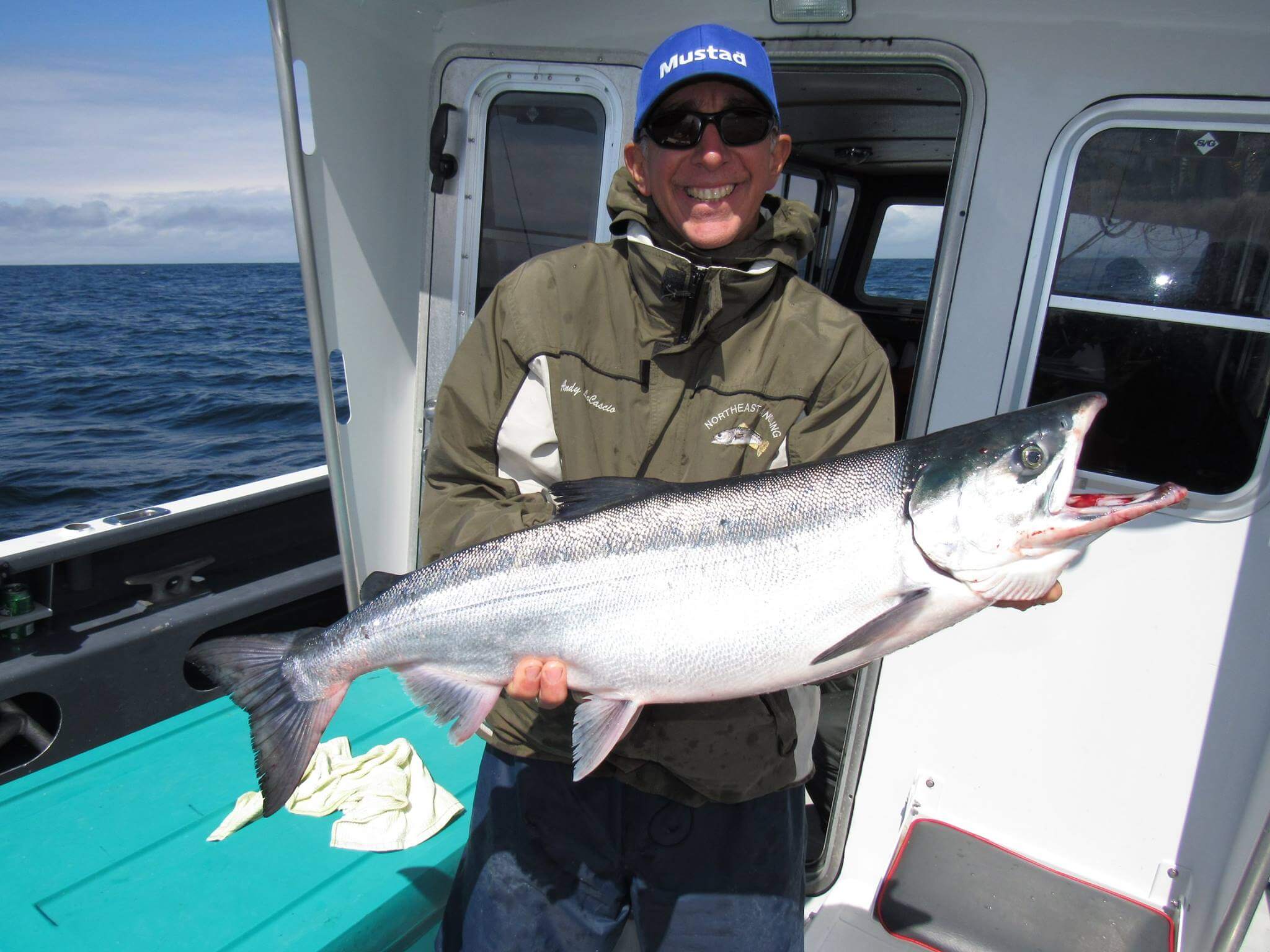 Pink Salmon (humpy)