Tanaku Lodge Guides
Captain Hayden Meier
Captain Hayden is the son of lodge owners Dennis and Susan. He has grown up spending his summers at Tanaku Lodge. Hayden has spent many years learning the waters and the fish near Elfin Cove through both sport and commercial fishing. In the off season Hayden, his soon-to-be wife Kaitlin and their beloved husky, live in Boise, ID. Hayden loves teaching people how to improve their fishing skills while listening to good tunes and landing lots of fish.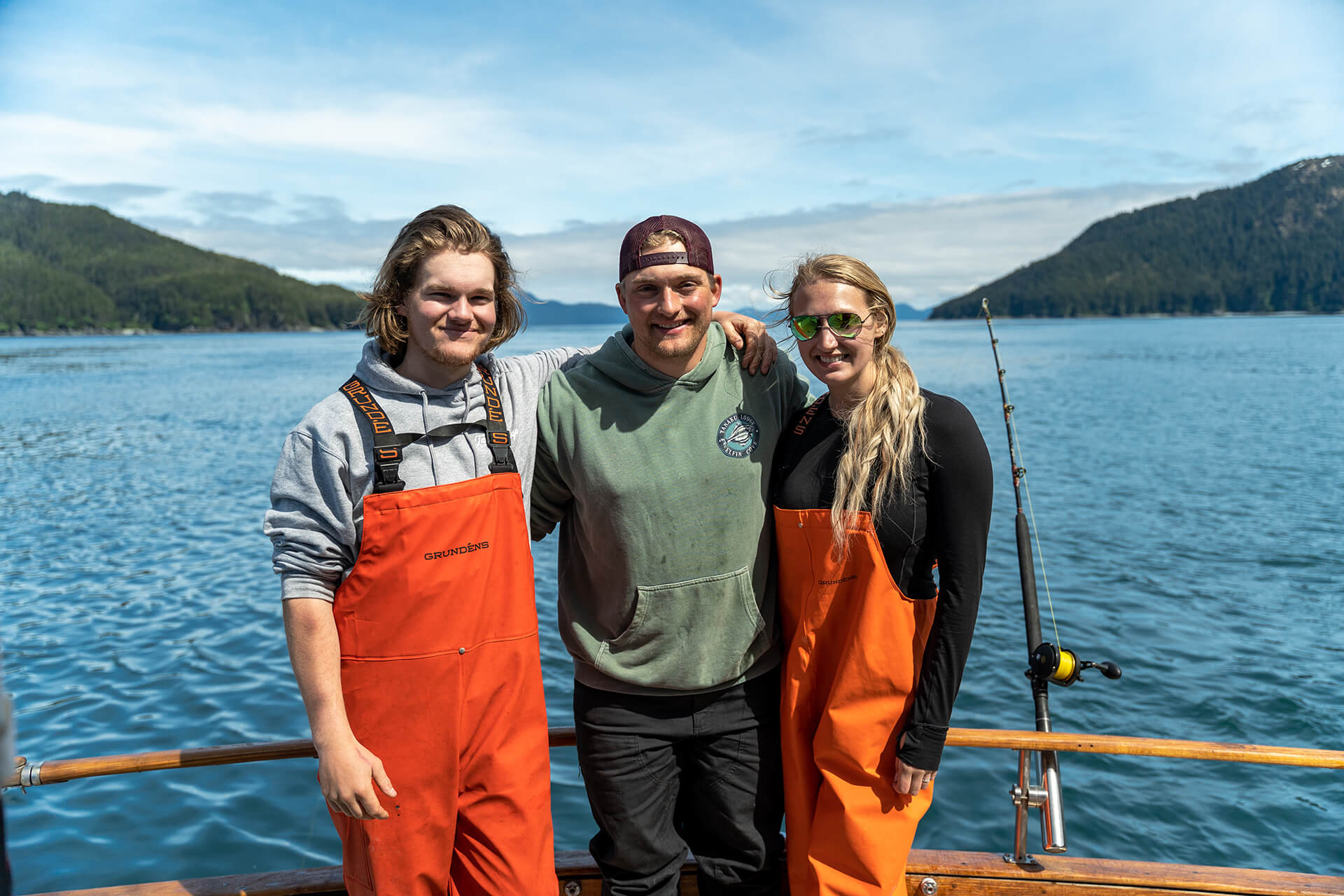 Captain Joe Calandra
Captain Joe has been guiding for the Tanaku Lodge in Alaska's south east since 2005. Joe, a native of Long Island New York, brings his knowledge of chasing Tuna, Fluke and Striped Bass to the Alaska coast.Joe runs the twenty six foot Osprey, powered by twin Yamaha engines. He has traveled and fish all over the globe and brings his fishing experience and personality to the Tanaku Lodge."I first went to Tanaku Lodge in 1997 on my honeymoon. I was hooked on Tanaku almost as quickly as the halibut I caught. I returned several times and recommended the lodge to anyone interested in fishing ALASKA. It's funny how things work out." -Capt. Joe Calandra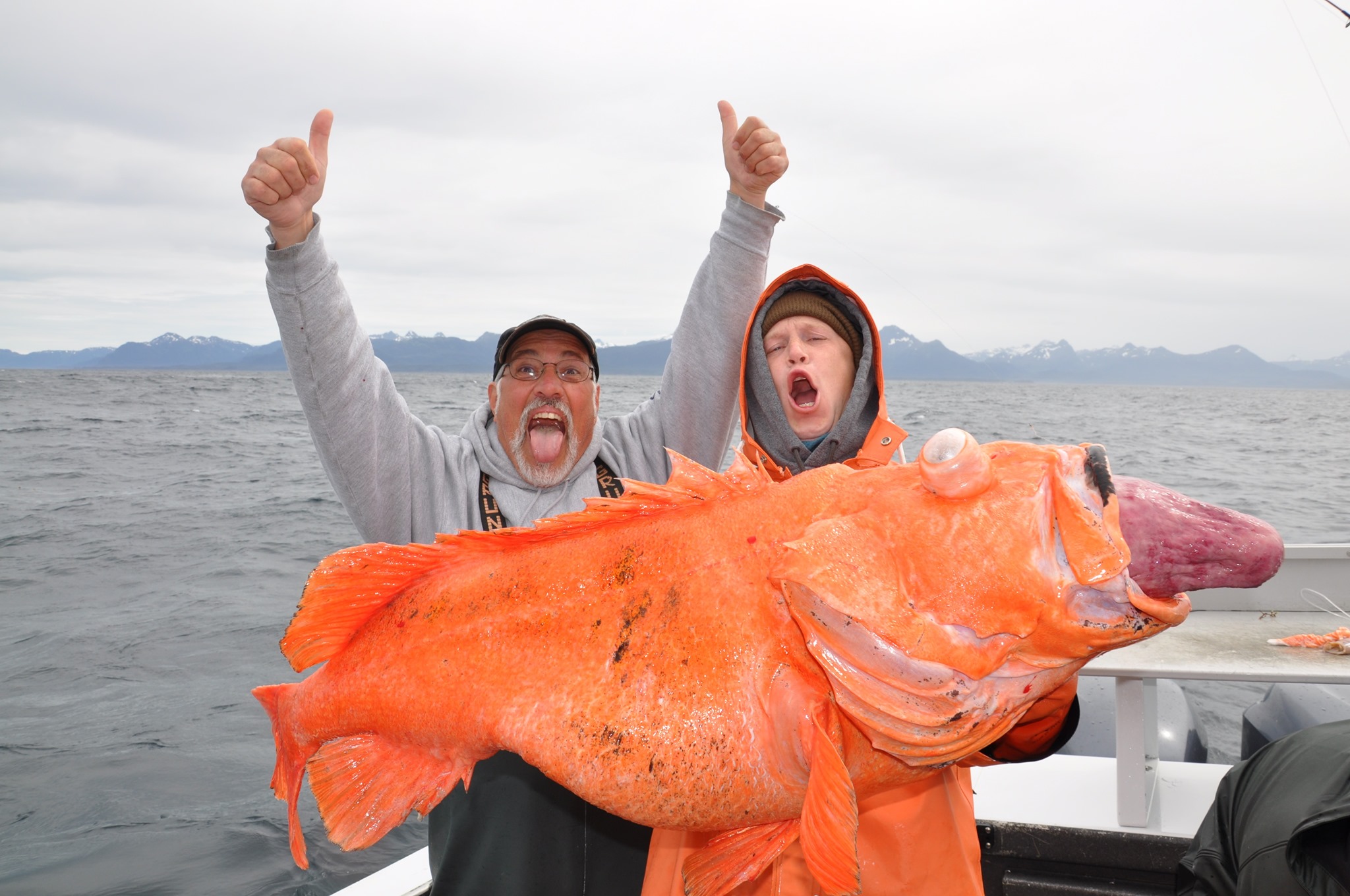 Captain Garry Broce
Captain Garry Broce grew up in the mild climate and protein rich waters of Monterey Bay, CA. In these waters is where he first began honing his salmon and halibut fishing techniques. He has also spent many days chasing tuna in the outside waters, which is one of Captain Garry's other favorite species of fish to chase. Garry has followed his passion of fishing from the glacial waters of Alaska down to the warm water currents of South America for marlin and sailfish. Garry now lives in the small town of Yreka that is tucked into the various mountain ranges and beautiful country of Northern California.
Garry loves living in this area because it allows him the opportunity to follow one of his other great passions in life, hunting. Garry has been with Tanaku Lodge since 2007 and has spent time working on the water with every other captain in the fleet. Captain Garry's vast knowledge and blended techniques of fishing the Pacific, combined with his easygoing personality, ensure an Alaskan experience you will not forget.
Captain Dan Fry
Captain Dan is Tanaku's newest captain although, he does not lack experience. Dan has been working as a deckhand and captain in training at Tanaku Lodge since 2012. He is from Salem, Oregon where he enjoys spending his winters with his family. Dan loves taking his two daughters fishing in the off season. Dan enjoys finding the fish, especially landing big halibut.
Captain Chuck Patterson
Captain Chuck started working as a deckhand at age 14. He got his captain's license 46 years ago. Six years ago he retired and came to Tanaku Lodge in 2017 to guide for the lodge. He was only going to stay for one season but he loved it so much, he is still here. Chuck comes from New York and currently winters in Florida. He loves socializing and talking to the guests and telling his stories about all his life experiences. What he enjoys the most is putting people on the fish and watching them land big halibut and salmon.
Captain Mike Nichols
Captain Mike has been fishing out of Elfin Cove since the existence of the Tanaku Lodge. Mike's knowledge of Alaska extends well beyond fishing. He takes great pride in giving the guests of Tanaku the "full Alaska experience".
During the off season Captain Mike is a guide for Steelhead in Oregon and Washington state.
"I talk with the guests each day about what they want to do that day. Whether it is sight seeing, or fishing for a particular species of fish. I want to do what they want. There will always be plenty of fish to catch, but what makes the difference is the whole experience. We will stop and watch whales, sea lions, and sea otters. Pods of killer whales and humbpacks grace our waters. It's really thrilling to watch them!"
Captain Jim Benton
Jim has been fishing and exploring the waters of Southeast Alaska since 1980. He first came to Alaska as a small boy with his father to explore the land where his ancestors spent much of their lives. Jim's great grandfather was a miner during the gold rush years traveling all over the state and his great grandmother was the first school teacher in Dutch Harbor. After falling in love with Alaska Jim began fishing for a living and has done so for the last twelve years. Jim guides daily and may be one of your captains during your stay.