Halibut Fishing Alaska
Halibut is one of the top fish to catch throughout the Pacific, and there are no bigger and better halibut to catch than those around Tanaku Lodge! Frequently weighing in at over 100 pounds, and occasionally reaching 200 or even 300 pounds, Alaskan halibut can't be beat for the most heavyweight fishing experience, and potentially the most tasty for eating as well. If you're looking for a challenge, get a few workouts in before traveling to Tanaku and then see how many halibut you can pull in! Feel free to go for the biggest halibut of the week, month or year while you're here.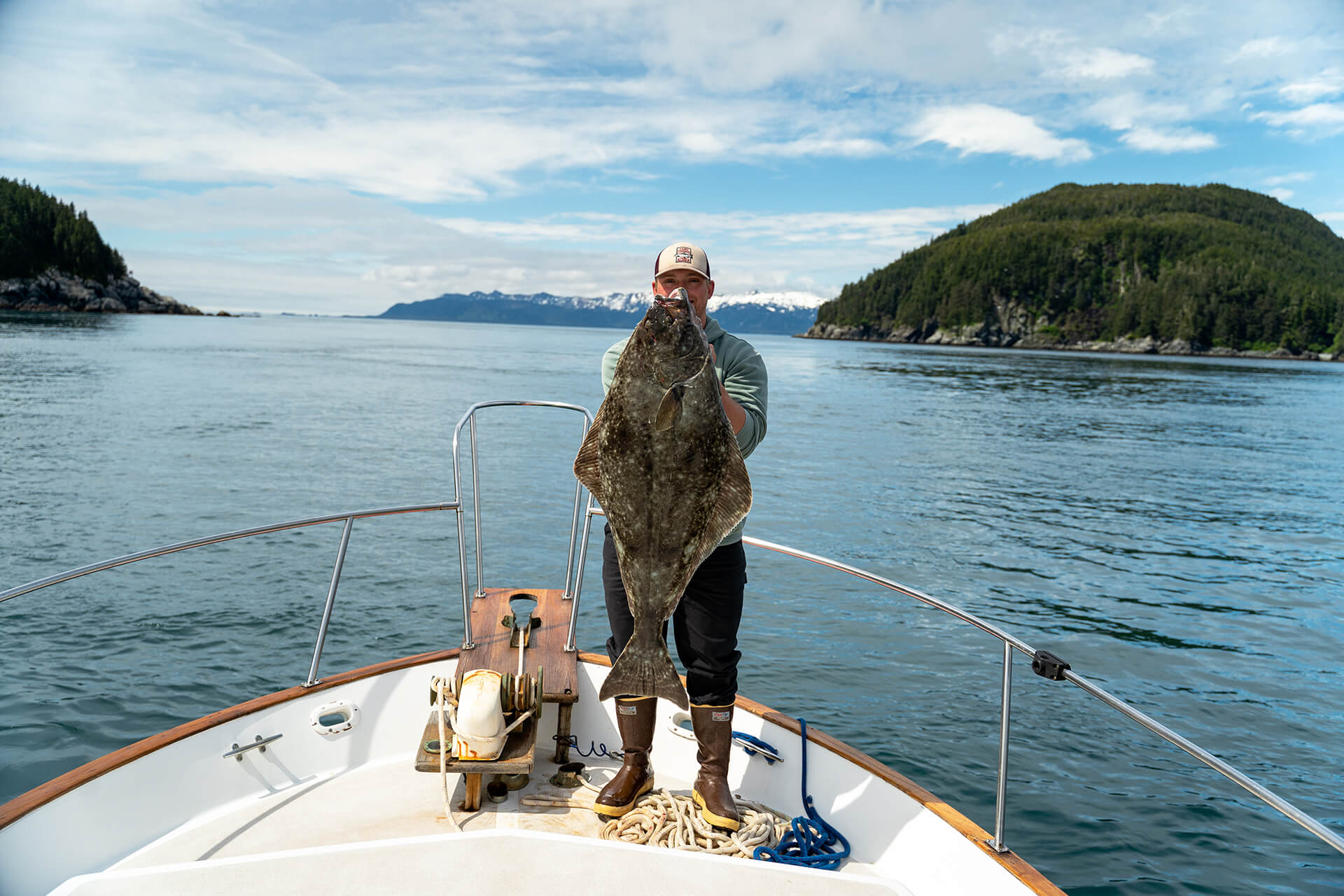 Halibut Charters Alaska
The Tanaku Lodge experience is the best way to catch halibut or any other Alaskan fish you fancy, and have a great time doing it. While other one day charters can be a good way to try out fishing for the first time, a three or five day trip to Tanaku is the true Alaskan fishing experience where you can fish for exactly what you want, and catch the fish of your dreams. Staying at our rustic lodge and having excellent meals throughout the day, and all your gear needs covered gives you the ability to focus on catching fish during the day, and relaxing comfortably in the evening before going for it again the next morning.
Alaska Halibut Fishing Trips
There's nothing like a trip to Tanaku for making wonderful memories with friends and family. While we do have limited cellular services in the area, we recommend unplugging as much as possible when you visit us to get the full benefit of staying in Elfin Cove, Alaska. Reconnect with your family members and make new connections with fellow guests, and enjoy the incredible views, nature and sights of Alaska while you're at it at Tanaku Lodge. We'll also send you home with a large box of perfectly cut fillets from your catches, whether you get lots of halibut, salmon, rockfish or one of the other fish we often see here. There's nothing like having a delicious halibut meal that you caught yourself!
If you're considering booking a trip to Tanaku Lodge, just call us at (907) 239-2205 and we'll be able to give you any more information you need.